Welcome to the 'Pedigree' Section. Here you will find individual pedigree sheep listed. You can then either scroll through the thumbnails and click on the image for more details including pedigree or use the search function in the tool bar/menu above to search for individual sheep, flocks (prefix) or breeder (name). If you are interested in purchasing sheep please contact the breeder directly – contact details are included with each advertisement.
If you are a member of the Society and would like to advertise on this website please email sales@suffolksheep.org or leave a voice message on 07496 888 354.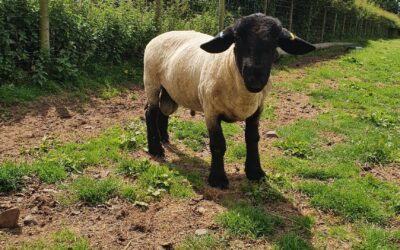 SHEARLING RAM FOR SALE from CASTLELOCH FLOCK CALSTLELOCH CRACKER (WDT:19:00049)Flock Book Number: WDT:19:00049Prefix: LimestoneSociety Flock Code:WDTOwner & Breeder: Patricia McKerlieMV Accredited Flock Sire: Drimmie the Wonderer (583:15:00456)Dam:...
read more
Suffolk Sheep Society Ltd
Ballymena Business Centre
Fenaghy Road
Galgorm, Ballymena
Co. Antrim
BT42 1FL
A company Limited by Guarantee, no. 22684
© Suffolk Sheep Society Ltd :: Charity No: 211348 :: OSCR No. SC043459